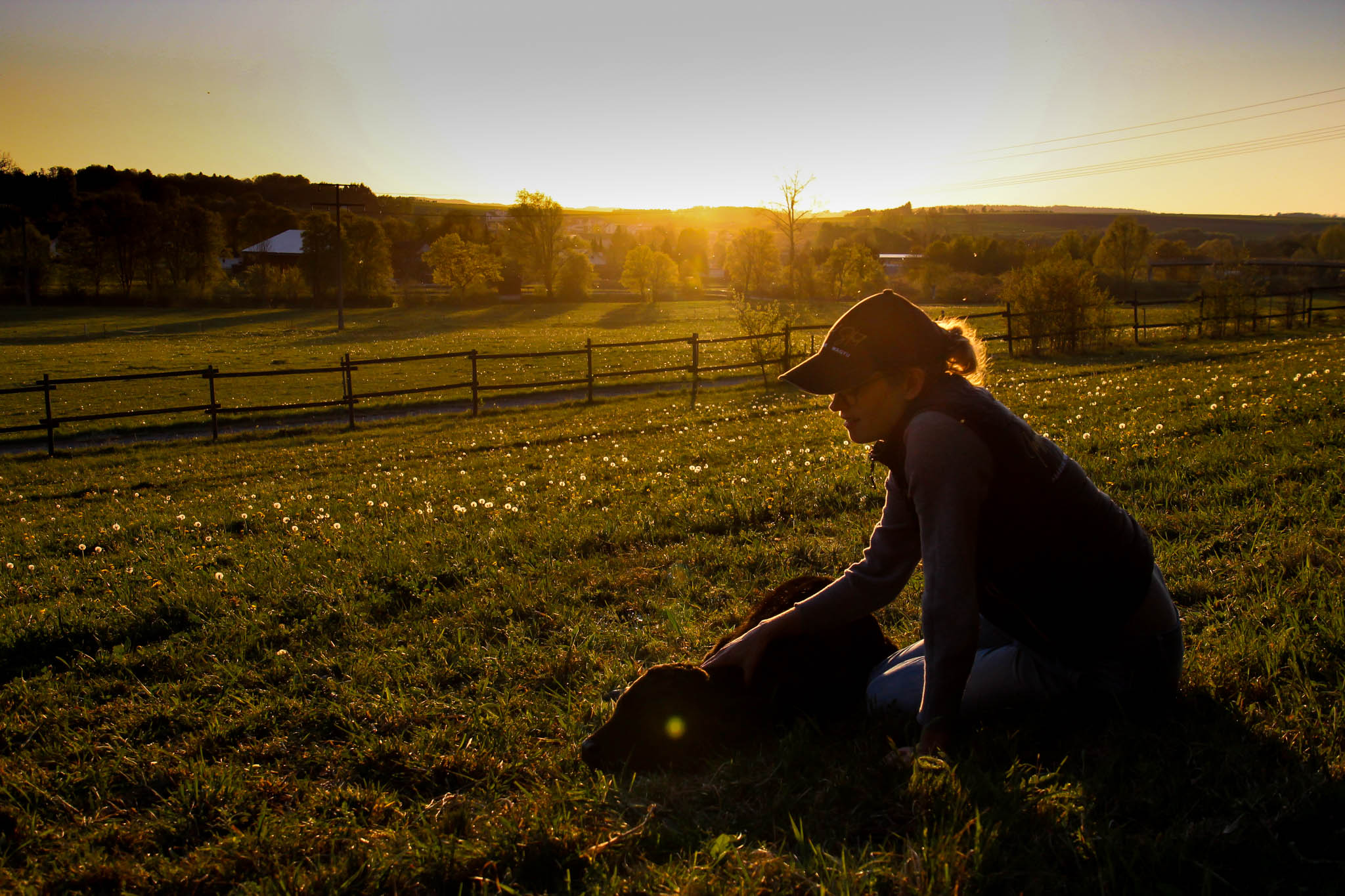 Gemeinsam haben wir es geschafft! Wir haben nun ein Wagyu Mädel mehr auf unserem Hof. Unsere Inspired Majikku kam nach einer spannenden Geburt gesund zur Welt. Ihre Mutter Madoka ist eine sehr stolze Mama, kümmert sich liebevoll um ihre Kleine und auch die anderen Mädels finden den Neuzugang sehr spannend. Jetzt heißt es erst mal durchatmen und sich "kennenlernen". Wir sind sehr glücklich über unsere Majikku, was übersetzt "die Magische" bedeutet. Ihr Stammbaum, kann sich übrigens auch mehr als sehen lassen! Gerade zu Beginn einer Zucht sollte man auf sehr gute Abstammungen achten, auf die man seine Züchtung dann "aufbauen" kann.
Wir haben nun ein Wagyu Mädel mehr auf unserem Hof.
Together we did it! We now have one more Wagyu girl on our farm. Our Inspired Majikku was born healthy after an exciting birth. Her mother Madoka is a very proud mom, lovingly takes care of her little one and the other girls also find the new entry very exciting. Now it's time to take a deep breath and "get to know each other". We are very happy with our Majikku, which means "the magic". Your family tree, by the way, is more than impressive! Especially at the beginning of a breeding you should pay attention to very good pedigrees, on which you can "build" your breeding.